Antiquarian bookshop De Boekenbeurs has been established in 1982 and is located in 2 monumental buildings in the centre of Middelburg, near the railway station. Next to our general stock, we specialize in books on Zeeland, maritime history and hydraulic engineering. We also offer a large amount of old Zeeland-maps and -prints.
Extra opening hours in December and January:
19 up to 23 December: 10.30-17.00
27 up to 30 December: 10.30-17.00
2 up to 6 January: 10.30- 1700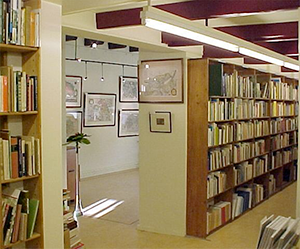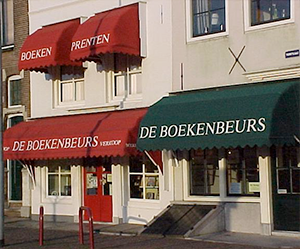 Opening hours:

Friday: 10.30 - 17.00 Saturday: 10.30 - 17.00
Opening hours July and August:
Wednesday / Saturday from 10:30 to 17:00 hour
If you wish to collect or view a book of our internet collection,

please make an appointment first.

We specialize in:

Zeeland, Hydraulic Engineering, Maritime History, Old Maps and Prints.
Contact information:
Antiquariaat De Boekenbeurs
A.G.M. Duivenvoorde
Middelburg - Nederland
tel. +31 (0) 118-633531
E-mail:
This email address is being protected from spambots. You need JavaScript enabled to view it.
btw-nr: NL072349025 B02 KvK: 55253520